Somebody has to referee the Internet, so we thought, why not us? If you deserve a card, we're going to give it to you!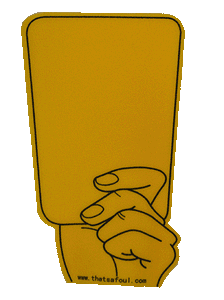 That's a foul! Red & yellow foam card
Testimonials
AN AMAZINGLY FUN AND VERSATILE PRODUCT! I CAN USE IT AT SOCCER GAMES, OR ON THE WAY HOME WHEN SOMEONE CUTS ME OFF IN TRAFFIC.